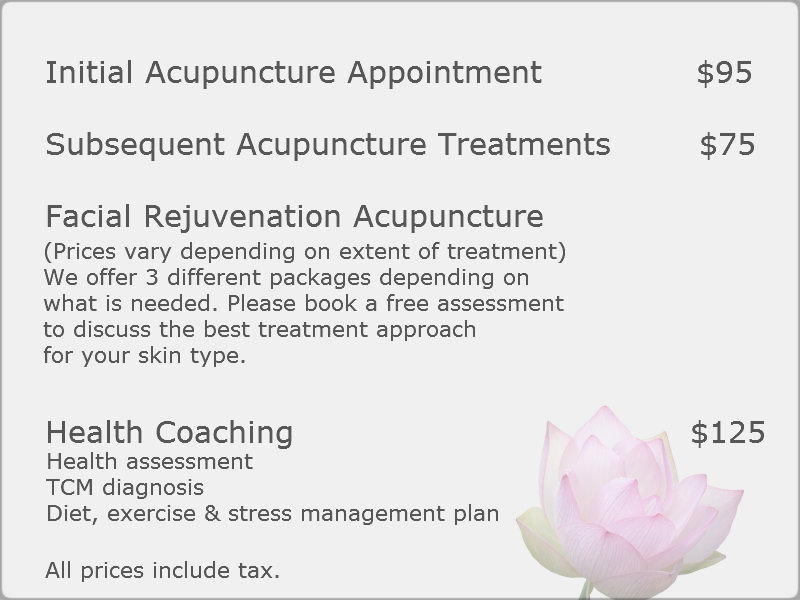 Initial acupuncture visit (includes treatment) is approximately an hour and a half ($95)
Subsequent acupuncture treatments are 45 to 55 minutes ($75)
Please arrive on time.
Note: "Health coaching" is available for those who prefer not to have acupuncture but would like to see Jeff for health assessment, management plan and coaching only. See fee list above.
Note: If you have an extended medical plan through Blue Cross, Green Shield etc., you may be able to receive treatment coverage. Please inquire with your plan provider to confirm. More information can be found here:
www.pacificbluecross.ca
www.greatwestlife.com
www.greenshield.ca
www.sunlife.ca
www.manulife.ca
Payment is required after each visit. If you need to cancel or reschedule an appointment please provide 24 hours notice. Thank you.